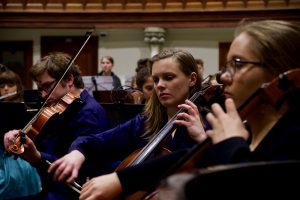 We encourage all young musicians who play an orchestral instrument at a level of around Grade 6 or above, to audition for the Dunedin Youth Orchestra. Players need to be at least of secondary school age, and under 25 years old (at the start of the year).
Entry to the Dunedin Youth Orchestra is by audition. Auditions and registrations for 2023 will open around the end of January/beginning of February (date to be confirmed), but if you wish to join the orchestra part way through the year there may be positions available in some sections. NB All previous members must reaudition if they wish to be considered for a place in the orchestra in the forthcoming year. If you requite any further information please contact at [email protected]
Member subs are to be paid after entry into the orchestra.