BY THE LIGHT OF THE MOON – SEPTEMBER 25th 7:30PM – KNOX CHURCH
Featuring our soloist and young musician award winner, Jonty Schmidt playing the first movement of the Mozart Oboe concerto. Also starring a new piece by the 2020 composition winner Megan Kyte called L'aube du printemps (Dawn of Spring). Other wonderful pieces the orchestra will be playing under conductor David Burchell include: Danse Macabre (Saint sans), Clair de Lune (Debussy), die Fledermaus (Strauss), Night on bald mountain (Mussorgsky) and a homegrown piece by David Farquhar called Ring around the Moon. Something for everyone!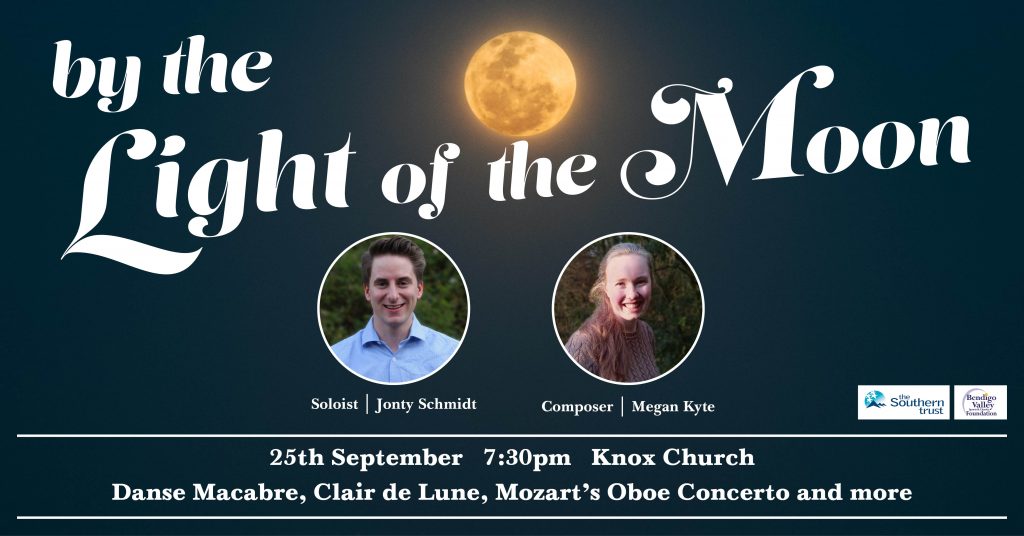 For a list of past concerts see our past concerts page.
—————————————————————————