SEMESTER 2 CONCERT
Saturday 24th September at 7PM – Dunedin Town Hall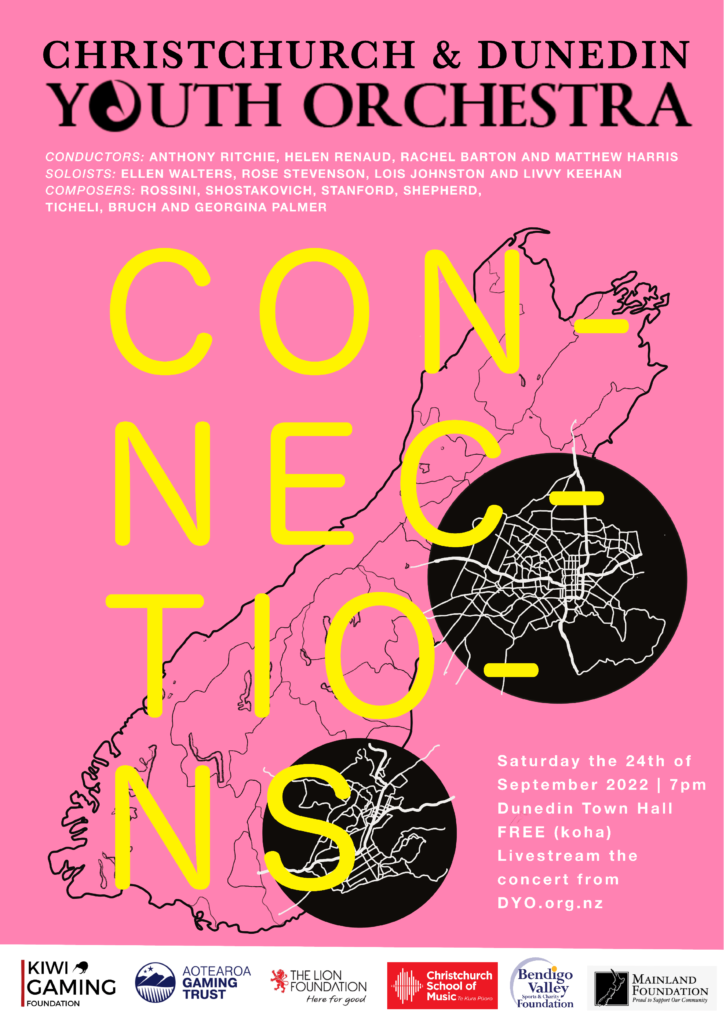 The Dunedin Youth Orchestra and Christchurch Youth Orchestra are excited to be combining forces to present a joint concert programme at Dunedin Town Hall on Saturday 24th September. This will be the first ever combined concert featuring the two orchestras!
This concert will be conducted by Anthony Ritchie, Rachel Barton of Dunedin, and Helen Renaud of Christchurch. It will also be featuring our Young Musician's Award winner soloists Ellen Walters (cello) and Rose Stevenson (violin), as well as Lois Johnston.
The programme can be viewed and downloaded here.
The concert is also being live streamed, and may be viewed here.
Entry is FREE however, we would greatly appreciate a Koha. We very much look forward to seeing you there!