We spent Friday the 13th at Marama Hall, one of the historic concert venues at the University of Otago, to rehearse with our harpsichord soloist Modi Deng before our upcoming concert Musical Portraits.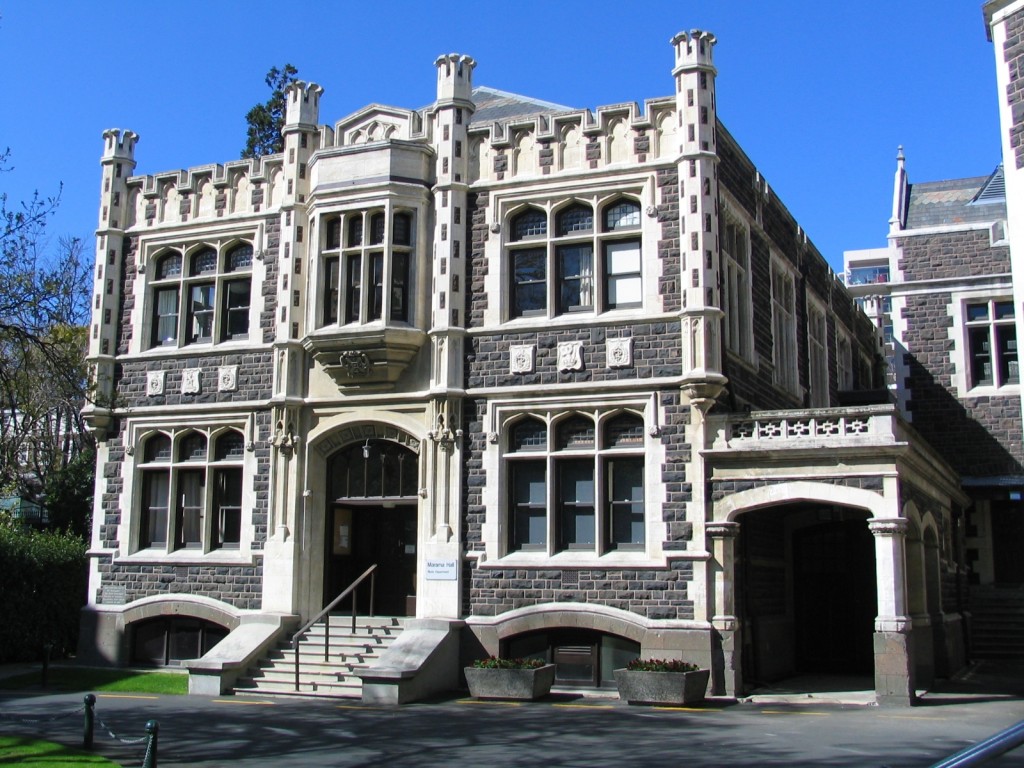 As far as I know, this beautiful, 90-year-old building is not haunted! Although the weather was very fitting of Friday the 13th last night… very dark and rainy, nothing like the picture above.
Because Modi's chosen piece, Concerto in D Minor by Bach, is written for strings only, we didn't have to worry about fitting the entire orchestra onto a stage that is much smaller than we are used to! It also meant that our bass trombonist/very amateur photographer was able to take some poorly timed and out-of-focus pictures of the rest of the orchestra. Click through to see the best of the bunch…This was the first time that many of the members of the orchestra had played alongside a harpsichord, so it was a very valuable lesson in playing with this instrument.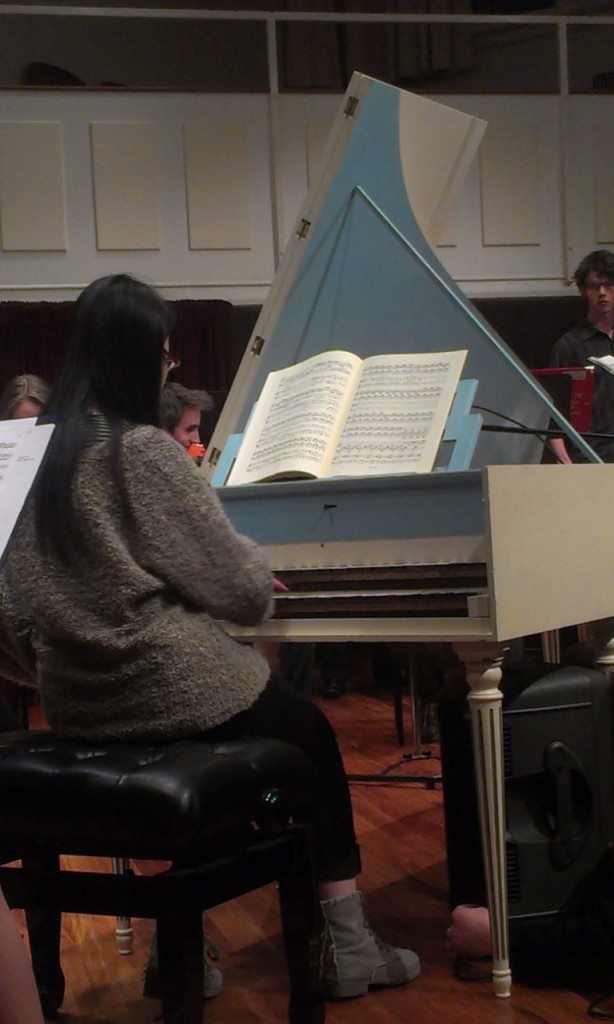 We had previously rehearsed with Modi playing piano. Once we had the harpsichord, the orchestra needed to remember to play a lot softer so that the soloist can still be heard.
Fun fact: the concerto Modi is playing was originally written for violin! It was then re-written for piano. Playing it on the harpsichord brings another level to the performance.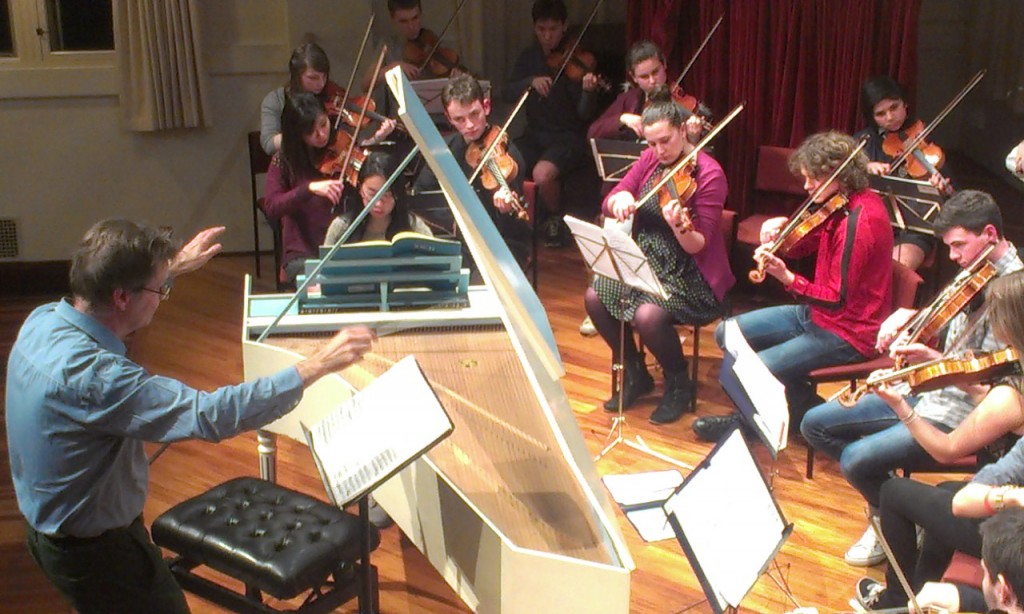 This is the actual harpsichord we'll be using in the concert. Fortunately, they're much lighter to move than you may expect. Much easier than shifting a piano!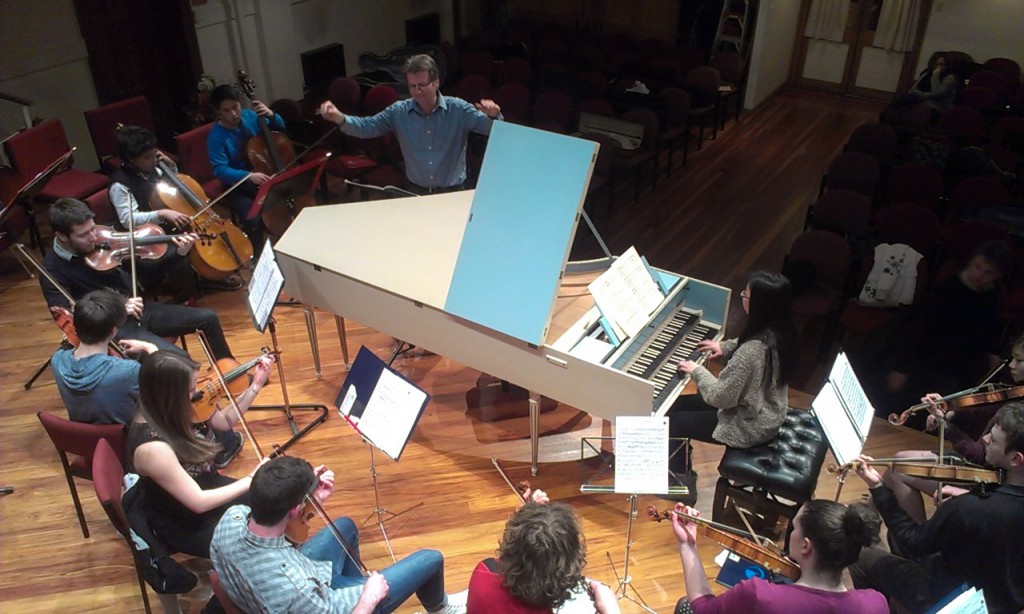 At 7:00 it was time for a bite to eat. We also needed to move the harpsichord out of the way to fit in the flutes, horns, oboes, and bassoon that would join us in rehearsing Beethoven's Romance with Maple Goh.
Unfortunately by this point our photographer's camera was out of battery, so we don't have any pictures of this half of the rehearsal (or the delicious array of food)!  Sorry Maple! We know you wanted to see some pictures of you playing the violin! We'll be sure to make up for it next time.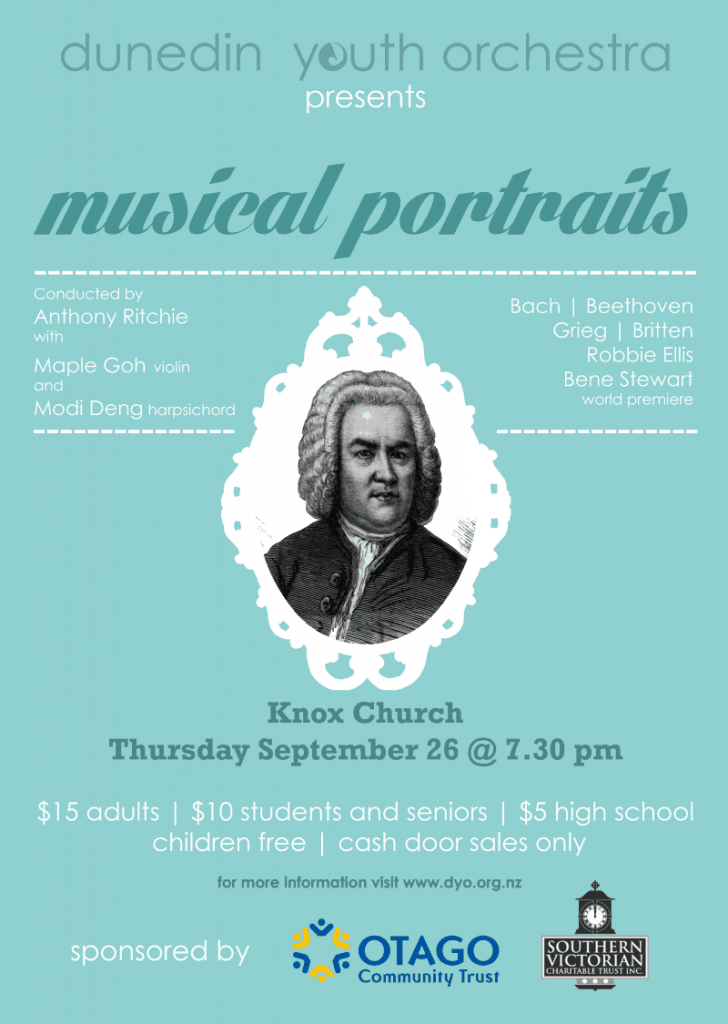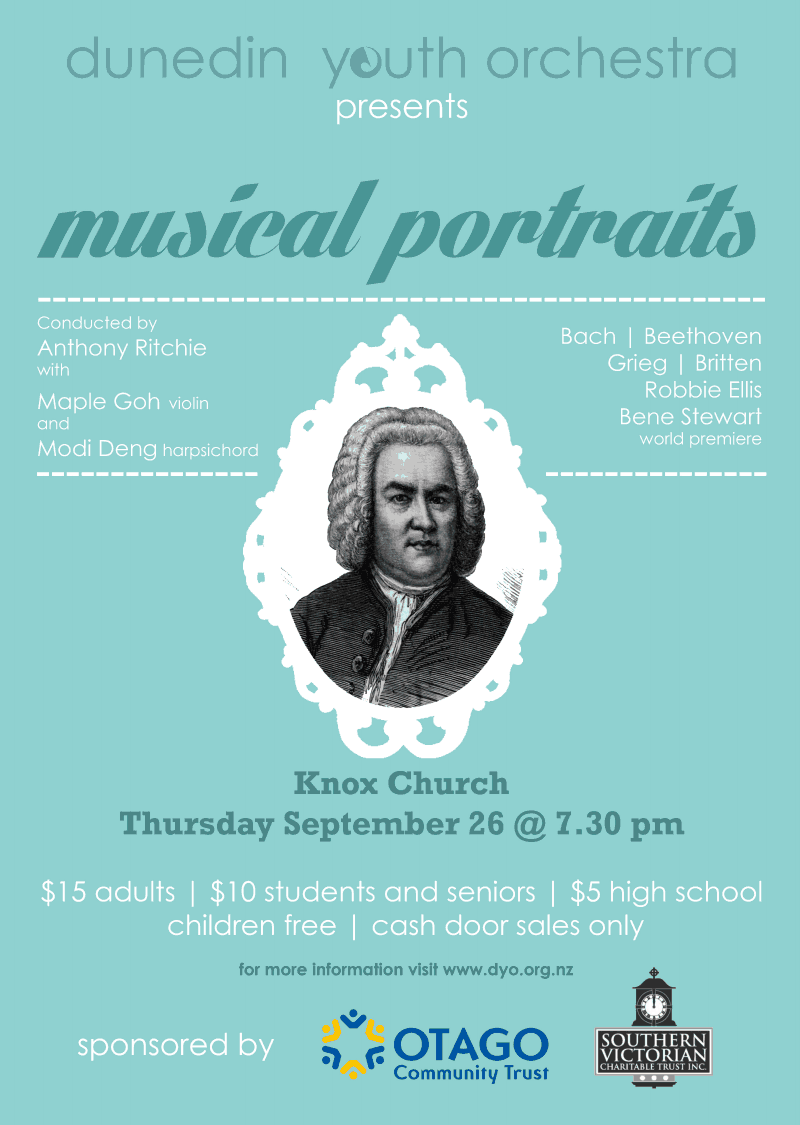 Musical Portraits
Thursday 26 September, 7:30pm
Knox Church
Anthony Ritchie – conductor
Maple Goh – violin
Modi Deng – harpsichord
BACH – Harpsichord Concerto in D minor
BEETHOVEN – Romance
GRIEG – Norwegian Dances
BRITTEN – Soirées Musicales
ROBBIE ELLIS – General Intransigence
BENE STEWART – What If? (world premiere)
Adults $15 / Students and seniors $10
High school $5 / Children freeCash door sales only