Last week the Southern Sinfonia roused us with their concert "From Russia With Love," conducted by Nicolas Braithwaite and featuring guest pianist Nikolai Demidenko.
Next week Dunedin gets another musical treat as the NZSO are in town on their Magnificent Mozart tour. And DYO gets a treat too as three players in the NZSO are giving up some of their time to run sectional rehearsals with our strings, wind, and brass. These will complement the usual sectionals we get from members of the Southern Sinfonia.
As some of you may remember, the last time we tried to run sectionals with the NZSO, there was a massive snowfall and they couldn't make it into Dunedin. Fortunately, the forecast for next week is only meant to be rain! Thanks very much to the NZSO for being able to help us out this year. See you when you get to Dunedin!
Magnificent Mozart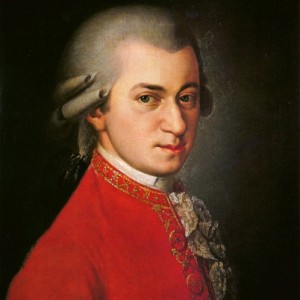 Wednesday 21 August, 6:30pm
Dunedin Town Hall
Andrew Grams – conductor
Vesa-Matti Leppänen – violin
Julia Joyce – viola
MOZART The Abduction from the Seraglio: Overture
MOZART Sinfonia Concertante
MOZART Symphony No.40 in G minor
Book online at Ticket Direct.