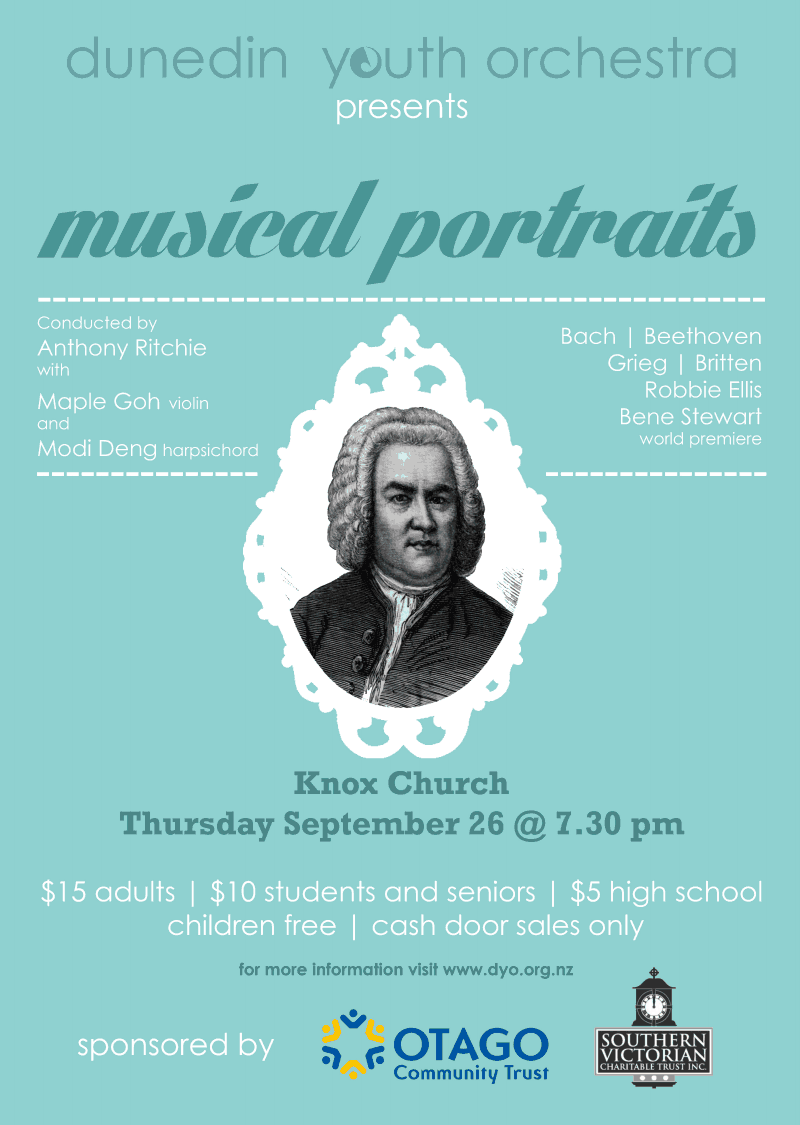 Tonight the Dunedin Youth Orchestra performs its final concert for 2013. Come along to Knox Church at 7:30pm to hear a delightful range of music from every musical era.
The concert will be conducted by Anthony Ritchie, with soloists Maple Goh (violin) and Modi Deng (harpsichord).
The evening begins with Grieg's Norwegian Dances, before we launch into the world premiere of Bene Stewart's award-winning composition What If?. The first half of the concert is concluded by Bach's Harpsichord Concerto in D Minor. After we've cleared the harpsichord off the stage (and you've all taken a short intermission), Maple will perform a Beethoven Romance. We return to the modern era with Robbie Ellis's composition General Intransigence and finally conclude the concert by playing Britten's Soiree Musicales, in honour of his centennial this year.
In this concert we also announce the two winners of the Dunedin Youth Orchestra Young Musicians' Award. These will also be announced on this blog on Friday. The Young Musicians' Awards are supported this year by Long Beach Consulting, Allied Concrete, and Naylor Love Construction. We are also grateful for the support of the Otago Community Trust and Southern Victorian Charitable Trust.
Entry to our "Musical Portraits" concert is by cash door sale only; $15 adults / $10 students and seniors / $5 high school students / children free. We look forward to seeing you there. In the meantime, follow the jump to see some photos from our final rehearsal last night.