The Dunedin Youth Orchestra's third and final concert for the year was a great success. Our "Musical Portraits" concert was held last Thursday 26 September at Knox Church. Here are some highlights from the night.
The concert opened with Grieg's Norwegian Dances. We then premiered Bene Stewart's composition What If?, which won the Audrey Reid Composition Prize earlier this year. (Incidentally, if you're interested in entering this competition in 2014, we suggest you check out the relevant information now and get a head start.)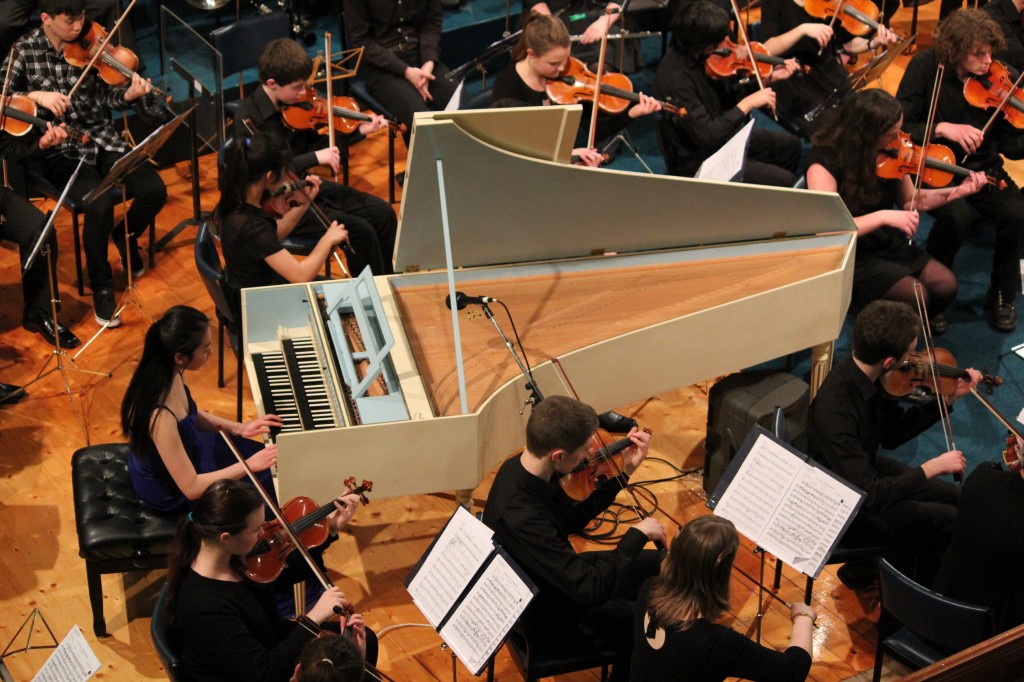 The third piece in the first half was Bach's Harpsichord Concerto in D minor, which featured our guest soloist Modi Deng. We really enjoyed working with Modi in this concert; using the harpsichord was a great idea. (Thanks also to David Burchell, who tuned the harpsichord before our final rehearsal and again before the concert.)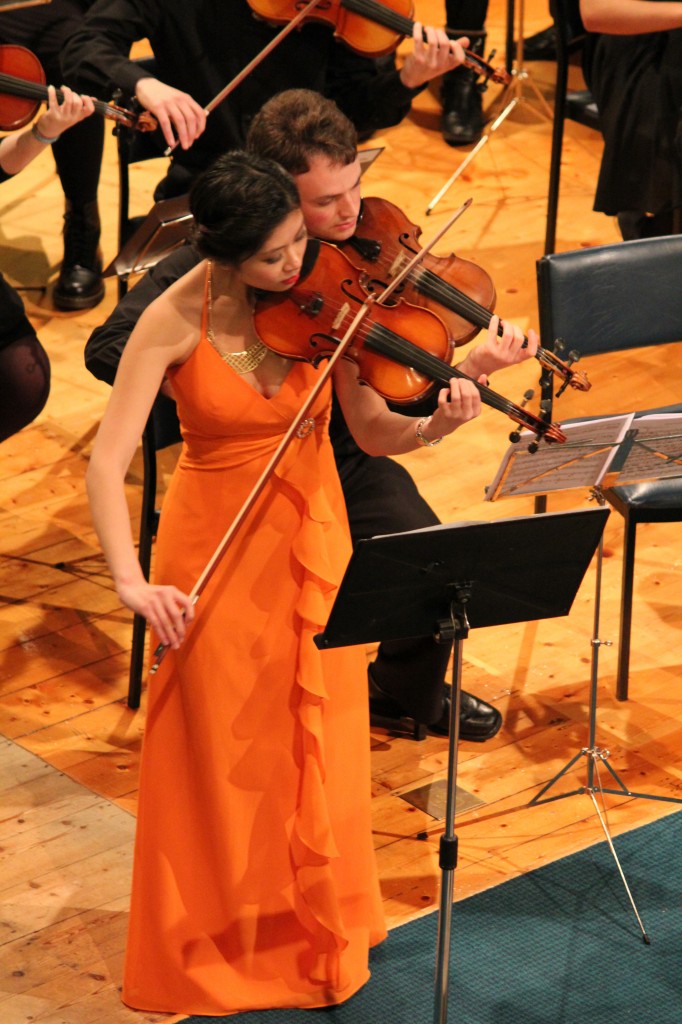 After an intermission, Maple Goh, our DYO concertmaster and scholarship winner in 2012, performed one of Beethoven's Romances for violin. This was a great performance. We also presented the Young Musicians' Award scholarships for this year and look forward to working with recipients Max Wilkinson and Natasha Kumar in 2014. Congratulations!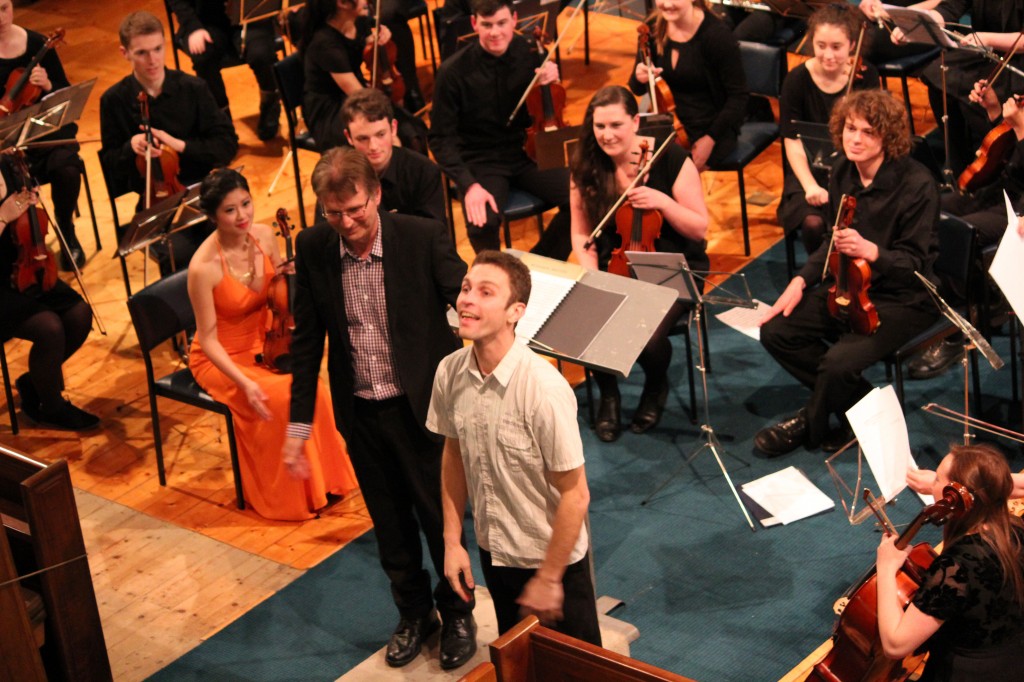 The evening concluded with a mix of modern and more traditional music. First we played a piece by Robbie Ellis, the University of Otago Mozart Fellow in 2012. This composition, General Intransigence, was good, loud fun. Robbie joined us at the concert and also provided some technical support in the rehearsal!
Finally, Britten's Soiree Musicales was a fun end to the orchestral year.
Below are some more photos of our soloists Modi and Maple, conductor Anthony Ritchie, and the rest of the orchestra.
That's it for the Dunedin Youth Orchestra for 2013. We look forward to your support again next year. In the meantime, we'll keep this blog going to keep you updated with other musical events in Dunedin over the summer.